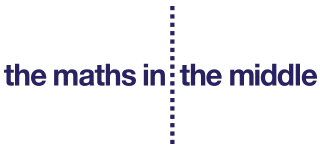 MPC provides specialist Structural and Civil Engineering Design consultancy services in 12 market sectors.  Below are our Services, Expertise and Sectors information.
Construction Phase Inspection
Conducting structural and civil engineering inspections and office based analysis and advise
Inspection & Report Advice
Structural Integrity Inspections and preparation of Engineering Reports and Advice
MPC's extensive experience for a broad range of clients and project types has developed a competency in achieving practical design solutions under a range of adverse site/design constraints. These include:
Mine Subsidence Design
MPC have considerable experience designing structures to satisfy the Mine Subsidence Board's (MSB) requirements for horizontal ground forces and vertical tilts associated with subsidence. With reviews undertaken by geotechnical engineers, and in close consultation with the MSB, MPC's aim is to provide a structure satisfying strict design requirements whilst maintaining the architectural intent and project cost control.
MPC's experience and ongoing relationship with the MSB enables clear, prompt resolution of Mine Subsidence design requirements which often lead the direction of a project.
Earthquake Design
The Newcastle district where MPC is based has amongst the highest earthquake design ground acceleration in the eastern states of Australia. The design of all structures must be undertaken with a clear view of the relevant earthquake design requirements.
MPC's combined experience of over 100 years in the design of structures in the district has enabled our firm to successfully model and design for earthquake generated forces affecting everything from multi-storey developments to residential extensions.
Industrial Structures Design
MPC's capabilities include the analysis and design of industrial structures, in particular the design of structures for bulk materials handling, processing and storage.
Our expertise includes design of lifting and installation procedures for structures such as storage bins, hoppers, chutes, and conveyor structures. Analysis for these structures typically involves the use of 3D finite element analysis.
MPC has extensive experience in design of industrial sheds, inspection and structural assessment of cranes (mobile, jib and gantry cranes), temporary structures for coal mine facilities, and design of structural components of mechanical lifting equipment.
Engineering Economies
MPC believe that in order to deliver a successful and profitable project, the structural engineer should be engaged from the initial concept stage of the project. With involvement early in the design process, once the goals and scope of the project have been identified, major cost savings can be delivered to the project.
MPC's ongoing involvement with builders in the Design and Construction market necessitates lateral thinking, looking for alternatives and economical design solutions.
Durability and Sustainable Design
MPC have experience in projects where durability design is of primary importance in providing a sustainable development.
Correctly assessing the environmental exposure of a development along with strict structural and architectural detailing is of primary importance from the early stages of a project to the final constructed product. Design of the structure, correct project specifications, and a high level of construction control will ensure that a long term sustainable development can be provided.
Innovative design
As part of the initial and ongoing project review, MPC continually review both new and existing engineering products and industry developments to ensure that all possible construction options are considered. Our experience gained from often working directly for construction companies has led MPC to have a broad understanding of product selection. It is critical that innovation be used only where appropriate and that simplicity in design and construction is maintained.
Recent innovations in construction often include prefabrication of floor and wall solutions that have considerably enhanced speed of construction whilst ultimately benefiting the client's budget.
Legal & Insurance Matters


Let's Design Safe, Stable & Strong Solutions Together!